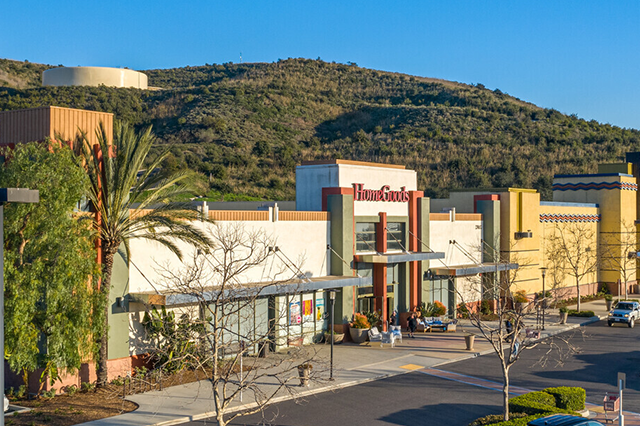 | Mercantile East, Ladera Ranch |
Newport Beach, CA (1/23/2023) – In its ongoing commitment to energy savings, sustainability, and environmental benefits, Westar Associates, Orange County- based real estate developer and operator, has begun the process of upgrading its shopping center portfolio to LED lighting.
The LED retrofit project started at the Crossroads and College Square shopping centers in Santa Maria and is currently underway at the Mercantile East shopping center in Ladera Ranch. Similar to the first two shopping centers of the project, the lighting at the Mercantile East shopping center will be converted in locations along the exterior buildings, and throughout the common areas and parking lots, approximately 270 lights total. The LED light conversion is projected to decrease energy and maintenance costs by approximately 70%, and simultaneously improves the aesthetics of the shopping center.
"We look forward to continuing to upgrade our properties and improve our tenant and customer experiences," says Eddie Ollmann, Senior Vice President of Property Management at Westar Associates. "Not only will this project help to lower operating costs and conserve energy, but it will also reduce environmental impacts and enhance the lighting throughout the shopping centers."
Westar Associates, headquartered in Newport Beach, California, is engaged in the acquisition, development, leasing, and management of real estate including shopping centers, apartments, self-storage, hotels, and mixed-use properties. Westar has developed and acquired 80 properties valued in excess of $2.6 billion.