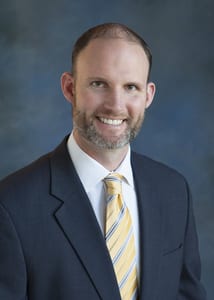 Kam Walton has been named a partner at Costa Mesa-based Westar Associates.
Costa Mesa, California, December 12, 2016 – Kam Walton has been named a partner at Westar Associates, the Costa Mesa, California-based real estate development and management company. Walton joined Westar in 2013 as the Vice President of Leasing.
Walton oversees all aspects of leasing the company's retail portfolio, as well as the management of its in-house leasing team. He is also involved in the planning and execution of the company's development and acquisition strategies.
"Kam's dedication, work ethic and professionalism have served the company very well," said Jud Dutrisac, Westar's Chief Operating Officer. "His expertise has made him a valuable asset to Westar as well as the properties we serve."
Walton has more than 14 years of experience in the commercial real estate industry. Prior to joining Westar, he helped lead Cushman & Wakefield's retail platform expand into the Orange County market where he was the top producing retail broker in their Irvine office each year.
An active member of the International Council of Shopping Centers (ICSC), Walton is a Southern California native who graduated from Harvard University.