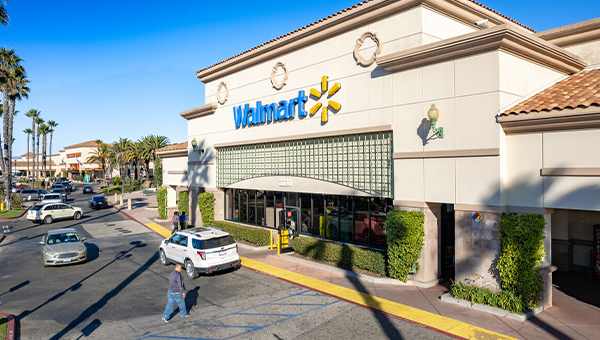 SANTA MARIA, CA, October 23, 2023 – Westar Associates, developer, and property manager of The Crossroads Shopping Center, located right off the 101 freeway at Betteravia and Bradley Road, and College Square, located at Betteravia Road and College Drive, has announced the hiring of Lockehouse Retail Group to outsource the leasing responsibilities of these prominent shopping centers in Santa Maria.
Lockehouse Retail Group is a team of expert real estate professionals dedicated to delivering exceptional services to their clients. With an emphasis on a team approach to real estate, Lockehouse believes that leveraging the individual strengths of the company into the collective "we" will consistently deliver better services and results to their clients. Internally they promote creativity and outside of the box thinking, leading to new strategies coupled with time tested proven real estate practices. They are a full-service real estate company that offers tenant representation and roll out, landlord representation, investment sales, property management, construction management, development, and restaurant consultation services.
The Crossroads is a regional power center, with substantial retailers like Home Depot, Walmart, Walmart Neighborhood Market, Best Buy, TJ Maxx, PetSmart, Tillys, and Five Below. College Square is a neighborhood shopping center home to prominent national businesses and local favorites, such as, Panera Bread, Wingstop, Starbucks Coffee, Verizon, Me-n-Ed's Pizzeria & Craft House and Jamba Juice.
"We are excited to combine the talents of our own in-house leasing team with Mike, Natalie, and the Lockehouse team to attract the best-in-class restaurant, medical, and retail services to Santa Maria," says Kam Walton, Executive Vice President of Acquisitions & Leasing at Westar Associates. "Lockehouse's experience in working in the Central Coast and their likeminded approach should have a positive impact on not just the individual projects, but the overall Santa Maria community, as well."
The Crossroads and College Square are centrally located in Santa Maria. The Crossroads is a 492,000 square foot freeway power center offering consumers ease of access and unmatched visibility with over 2,000 feet of Highway 101 frontage. College Square is a 55,000 square foot prominent neighborhood shopping center with superior design, efficient site plan and quality tenant roster.
"Lockehouse is proud to be selected and excited to assist in the merchandising and leasing of the most prominent power center and specialty convenience center on the Central Coast", says Natalie Wagner from Lockehouse Retail Group.
Westar Associates is the original developer of both The Crossroads and College Square and has been involved in the master planning and development of over 150 acres in the greater Santa Maria area spanning the past three decades. Westar is engaged in the acquisition, development, leasing, and management of real estate including neighborhood, community, and freeway shopping centers, apartments, self-storage, and hotels. Westar has developed and acquired 78 properties totaling more than 8.3 million square feet, valued in excess of $2.6 billion.
For more information regarding The Crossroads, please visit https://www.crossroadssantamaria.com, and for more information regarding College Square, please visit https://www.collegesquaresantamaria.com. For leasing information, contact Lockehouse Retail Group at https://lockehouse.com or call (650) 692-3400.