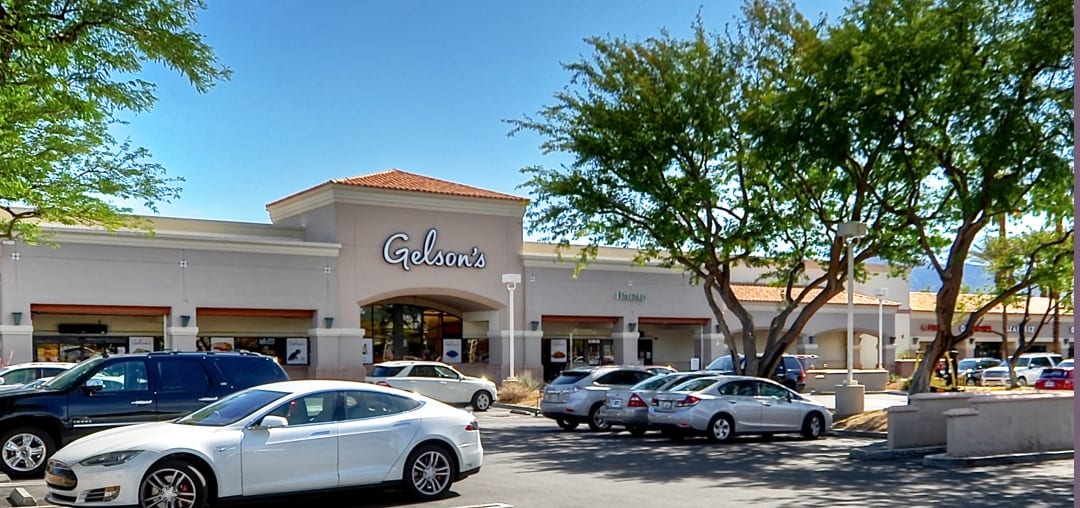 RANCHO MIRAGE, CA, March 15, 2021 – Westar Associates, developer and property manager of Rancho Mirage Marketplace, has announced the hiring of Beacon Realty Advisors to outsource the leasing responsibilities of the prominent neighborhood shopping center located at Bob Hope & Gerald Ford Drive in Rancho Mirage. As businesses slowly recover from the COVID-19 pandemic and restrictions continue to ease, the demand for commercial space is on the rise.
Beacon Realty Advisors is a growing national real estate investment, advisory and asset management firm based out of San Diego, CA. Founder and Principal Omar Hussein acquired extensive retail experience and market knowledge across the national commercial real estate sector, establishing himself as an expert within the open air shopping center industry. Unique placemaking and thoughtful curation of tenant mix are the core drivers of Beacon's value enhancing approach for its stakeholders and clients. ​
Rancho Mirage Marketplace is anchored by Gelson's Market, which has recently been acquired by the global firm Pan Pacific International Holdings. Despite the pandemic, Gelson's, who will continue to operate under the same name and with the same high-end selections, has significantly increased their sales performance year-over-year, further solidifying their position as the premier grocery option in Rancho Mirage for years to come. Rancho Mirage Marketplace is also home to prominent national businesses and local favorites, such as, Chase Bank, O'Caine's Irish Pub, Chevron, and Joyce's Sushi.
"We are excited to combine the talents of our own in-house leasing team with Omar and his team to attract the best-in-class restaurant, medical, and retail services to Rancho Mirage Marketplace," says Kam Walton, Executive Vice President of Acquisitions & Leasing at Westar Associates. "Omar's experience in working in the Coachella Valley and his likeminded approach will serve not just the project well, but the overall Rancho Mirage community, as well."
Rancho Mirage Marketplace is centrally located amongst significant growth in the area. The shopping center is directly adjacent to the city-approved and master-planned Section 31, which sits on 618 acres and will consist of approximately 2,000 residential units and two new luxury resort hotels at build out. It will be the closest grocery-anchored center to the under-construction Del Webb at Rancho Mirage, the city's newest luxury living community with over 1,000 new homes planned. In addition, the planned expansion of the Agua Caliente Resort & Casino is expected to attract even more tourist trips to the area.
 "Rancho Mirage is thriving right now," says Hussein of Beacon Realty Advisors. "With all of the new development, Rancho Mirage Marketplace is located in a hot spot of the Coachella Valley – we have a lot to work with in terms of attracting new, prominent tenants to Rancho Mirage Marketplace."
Westar Associates opened Rancho Mirage Marketplace in 1993. Westar is engaged in the acquisition, development, leasing, and management of real estate including neighborhood, community, and freeway shopping centers, apartments, self-storage, and hotels. Westar has developed and acquired 78 properties totaling more than 8.3 million square feet, valued in excess of $2.6 billion.
For more information regarding Rancho Mirage Marketplace, please visit www.RanchoMirageMarketplace.com. For leasing information, contact Beacon Realty Advisors at www.BeaconRealtyAdvisors.com or call (619) 800-2511.