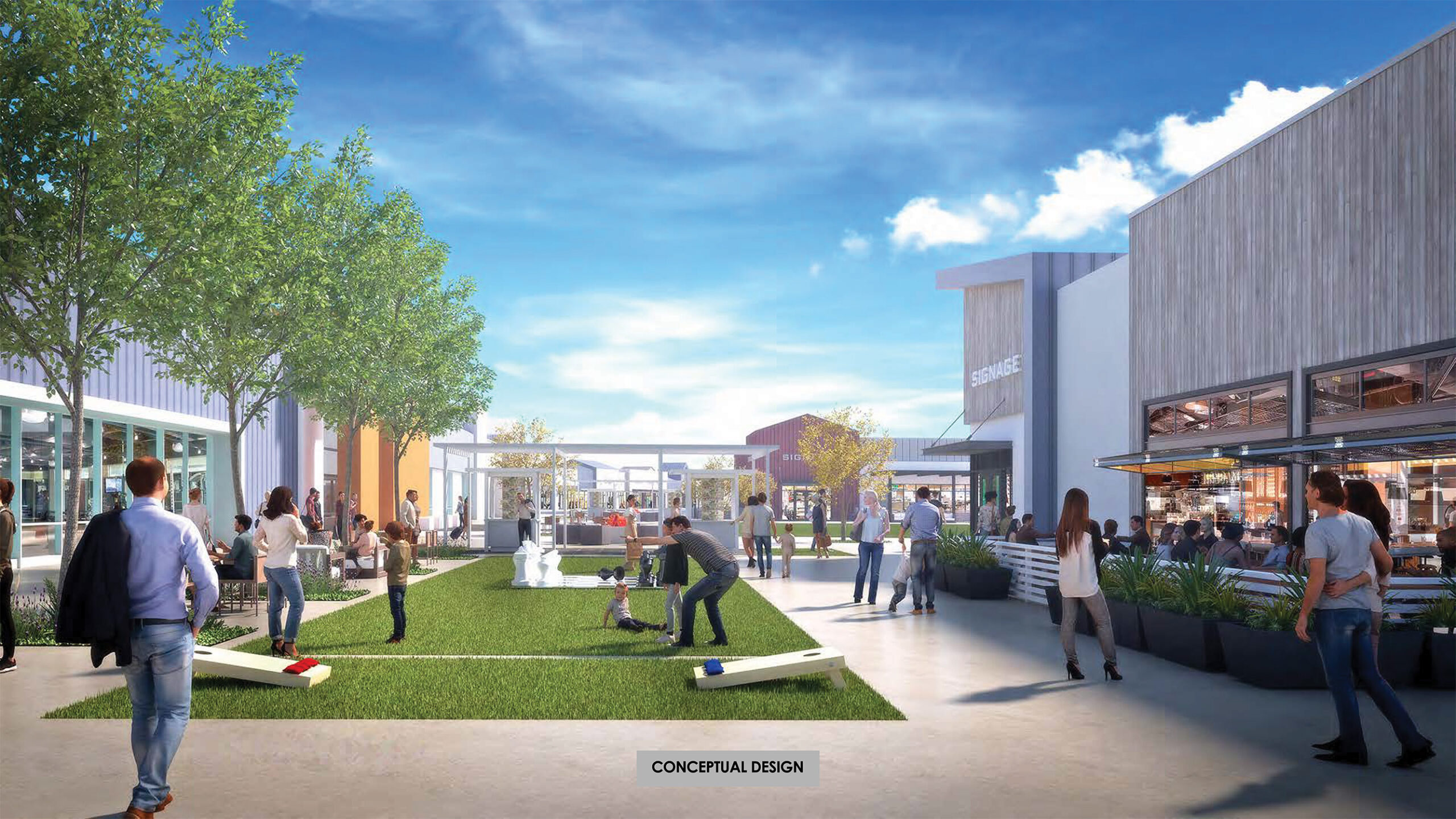 | A conceptual rendering of "The Commons" at Esencia Commons. |
Newport Beach, CA (3/29/2023) – Westar Associates has announced that leasing efforts have officially begun for Esencia Commons, Rancho Mission Viejo's newest planned neighborhood and lifestyle shopping center.
The planned approximate 175,000 square foot center is expected to include a state-of-the-art supermarket, fitness center, a gas station, and a wide variety of retail services and restaurants. At the center of the project will be "The Commons", an area intended for the community to gather and enjoy regular seasonal events such as summer concerts, movie nights, artisan markets and more. Groundbreaking for the project is estimated to take place in the fourth quarter of 2023.
Esencia Commons is part of Rancho Mission Viejo's master-planned community with over 4,000 homes currently developed and 14,000 total residential units planned and entitled. It will be located immediately off of Los Patrones Parkway / Highway 241 extension and Chiquita Canyon Drive in the "Village of Esencia." The project is integrated within a 50-acre mixed-use development that features the existing "The Overlook at Los Patrones" apartment community, Los Patrones Business Park, SmartStop Self Storage and future medical office facilities.
"We look forward to continuing our successful partnership with Rancho Mission Viejo and helping to deliver more retail amenities to the community for the residents to enjoy," says Kam Walton, Executive Vice President, Acquisitions & Leasing at Westar Associates. "We have already received an impressive amount of interest from a wide variety of businesses ranging from large format retailers to smaller shops and restaurants, and we are confident in our efforts thus far. Similar to past projects with Rancho Mission Viejo, we expect Esencia Commons to be an exciting new development for South Orange County."
The center will be developed, managed, and leased by Westar Associates, based in Newport Beach, California. Westar has leased and managed all retail centers in Ladera Ranch and Rancho Mission Viejo since the communities were developed, as well as Plaza Antonio in Rancho Santa Margarita for approximately 20 years.
Westar is engaged in the acquisition, development, leasing, and management of real estate including neighborhood, community, and freeway shopping centers, apartments, self-storage, and hotels. Westar has developed and acquired 80 properties, valued at more than $2.6 billion.