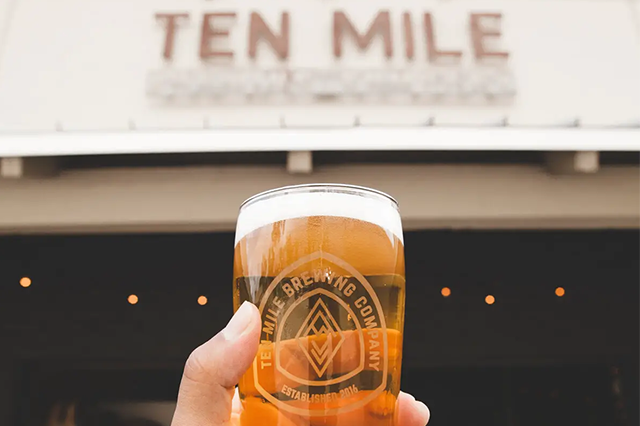 Ten Mile Brewing has a new taproom planned for Ladera Ranch.
According to company spokesperson Emma Taylor, Ten Mile hopes to start pouring beers at 25662 Crown Valley Parkway, Suite H4 sometime in the spring of 2023.
The brewery, which already operates locations in Signal Hill and at the Steelcraft project in Bellflower, is family-owned and operated. Father-and-son team Dan and Jesse Sundstrom serve as brewmaster and head brewer respectively, and many other Sundstroms chip in across the business. You might even spot Barley the Brew Dog, the family Akita, roaming the taproom.
As for offerings beyond the rotating selection of in house taps and canned beers, Taylor says the kitchen team will be cranking out wood-fired pizzas similar to those featured at the Signal Hill location, along with some other shareable bites.
– WHAT NOW OC | JACKSON FRONS