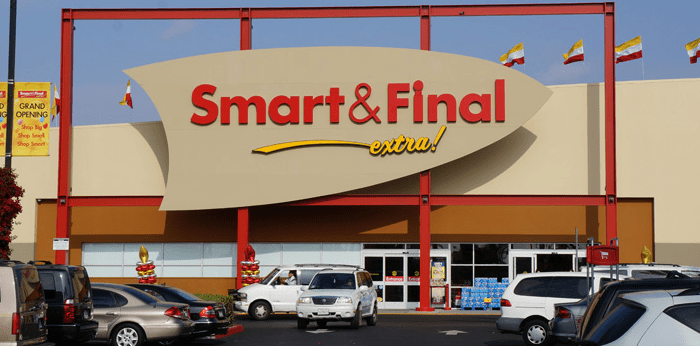 The demise of regional grocer Haggen has been a boon to Smart & Final which grew its store count by more than 10% after acquiring former Haggen locations.
Last December, Smart & Final acquired 33 Haggen lease locations and the company recently announced that it had opened all those locations under its Smart & Final Extra! banner.
The transition and re-opening of the 33 stores was a considerable undertaking that has allowed Smart & Final to make significant strides in achieving its Project 100 Initiative goal of opening 100 new stores over the next four years, according to the company. In opening the 33 stores, Smart & Final has increased its presence in Los Angeles and Orange County markets and doubled its store count in the California Central Coast and San Diego markets.
"The positive growth and momentum Smart & Final has experienced is a true reflection of our consistent focus on value, quality and convenience which has not gone unnoticed by today's savvy shopper," said CEO Dave Hirz. "I'm excited that these 33 new stores provide an opportunity for Smart & Final to reach more customers with our unique offering, broad range of products and dedicated staff, and am confident that our brand promise will continue to give us a competitive edge in this market."
All new stores in the Extra! format feature expanded frozen, deli and meat sections, a full produce section, organic and natural food products, perishables and meats, a wide selection of private label offerings. The stores also offer self-serve bulk goods by the pound and oven-roasted chicken. The company is also testing new merchandising initiatives including hot bakery, sushi and cut fruit offerings in select stores.
Smart & Final operates 306 stores in California, Oregon, Washington, Arizona, Nevada and Idaho.