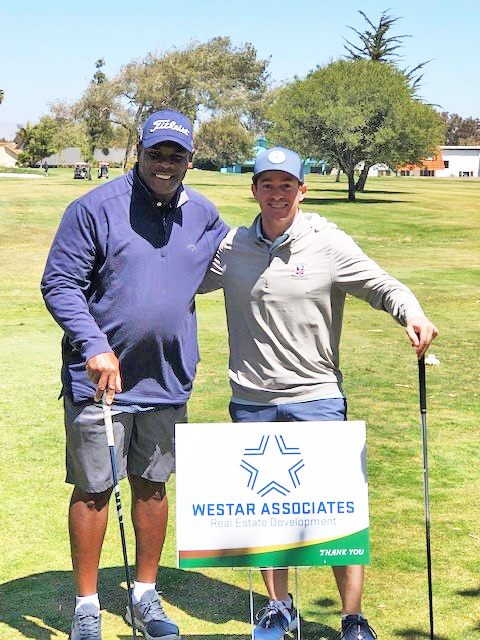 SANTA MARIA, CA – On May 16th, Westar Associates was a proud sponsor of the 4th annual "Fire on The Fairways" charity golf tournament at the Santa Maria Country Club in Santa Maria. 
Fire on the Fairways benefits the Santa Maria Firefighters Benevolent Foundation to support local non-profits and families in need. Money raised goes straight to local firefighters and their families, as well as retired firefighters and other first responders. Their mission is to promote the development, implementation, and ongoing support of programs for the health, safety and education of firefighters in the community.
Westar's Vice President of Development Zach LeLevier-Joseph, and Director of Security Jacque Hill were proud participants in the 2022 golf tournament and hit the links with local firefighters of Santa Maria.