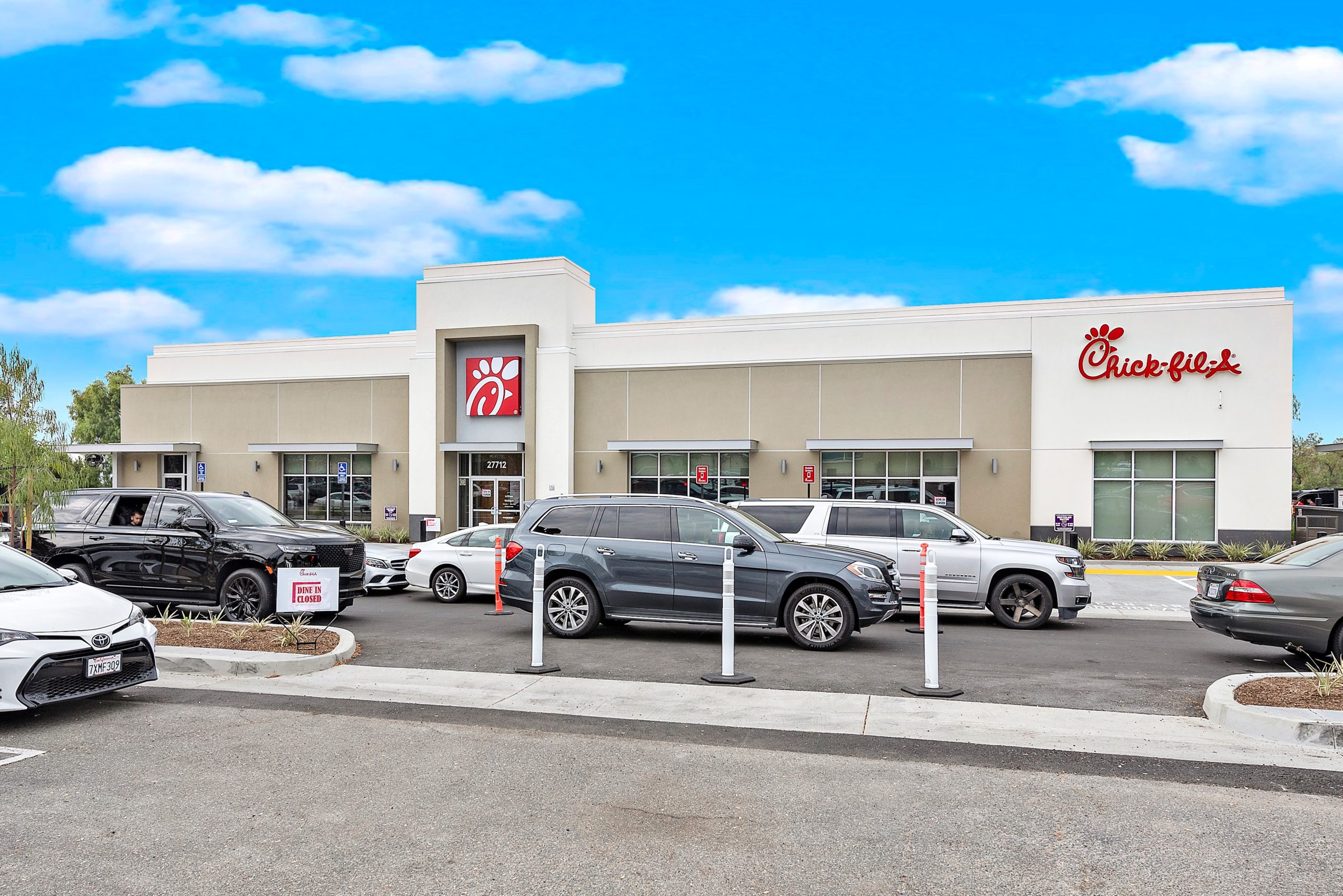 Costa Mesa, December 13, 2021 — While an unprecedented number of retailers and restaurants in Southern California and beyond were severely impacted by the pandemic, early fourth quarter leasing figures and new business openings in South Orange County are reflecting a healthy recovery, according to Jud Dutrisac, Chief Operating Officer of Costa Mesa-based Westar Associates.
Westar Associates, which develops, leases, and manages retail centers among its portfolio, has had 122,485 sq. ft. of businesses open or sign leases this year at its six shopping centers in Ladera Ranch, Rancho Santa Margarita, and Rancho Mission Viejo.
The company has announced the opening of 21 new businesses in 2021, including two temporary holiday stores. Nine additional leases were also signed this year for retail, restaurant, and service providers with scheduled openings in the fourth quarter of 2021 and first quarter of 2022.
"Neighborhood retail centers are the heart of a community, where residents shop, dine, relax, and of course find daily service needs such as grocery stores, dry cleaners, and fitness studios," said Dutrisac. "We have had a flurry of leasing activity and interest this year, and as Orange County has embraced its return to normalcy, we anticipate leasing and business openings to continue their strong run through 2022."
Some of the more notable openings include a number of new dining additions to Mercantile West in Ladera Ranch: Joe's Italian Restaurant & Bar, operated by Joe Moscatiello, a popular Orange County restaurateur for over 35 years, who is known for founding Peppino's Italian Restaurants; Mama's Comfort Food & Cocktails, a favorite for its top-quality breakfast, lunch and dinner comfort foods with a twist; the award-winning Rancho Capistrano Winery, which plans to open its third Orange County location by the end of the year; and Board & Brew, the popular sandwich and craft beer concept with 24 locations throughout Southern California, which plans to open early 2022.
Recent notable openings at Mercantile East in Ladera Ranch include EōS Fitness, which opened a 43,000 sq. ft. full-service fitness facility, and Chick-fil-A, located in a new freestanding building on Antonio Pkwy.
Westar Associates has managed and leased all retail centers in Ladera Ranch and Rancho Mission Viejo since the communities were developed, as well as Plaza Antonio in Rancho Santa Margarita for approximately 20 years.
Based in Costa Mesa, Westar is engaged in the acquisition, development, leasing, and management of real estate including neighborhood, community, and freeway shopping centers, apartments, self-storage, and hotels. Westar has developed and acquired 78 properties totaling more than 8.3 million square feet, valued at more than $2.6 billion.