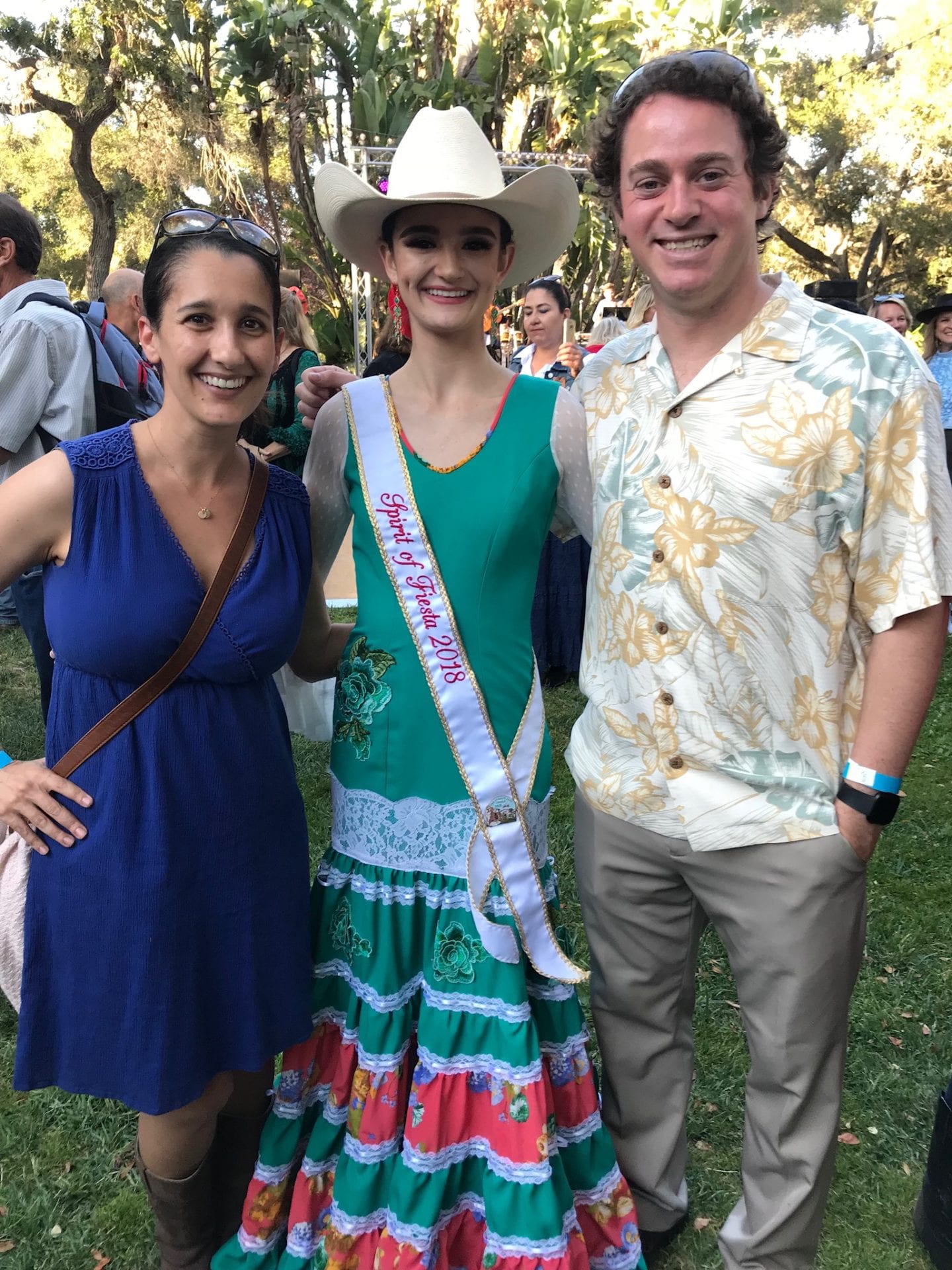 Zach LeLevier-Joseph, Westar Associates' Vice President of Property Management, and his wife, Leana LeLevier-Joseph, with the 2018 "Spirit of Fiesta."
GOLETA, Calif. – On Thursday, June 21st Westar Associates was excited to attend "Fiesta Ranchera" in Goleta, a lively tasting event, co-hosted by the Goleta Valley Historical Society and Old Spanish Days Fiesta. The event, which was held at the Rancho La Patera & Stow House, included delicious appetizers and tantalizing desserts from local restaurants, tastings from local wineries, craft beers, and signature cocktails. There were performances by the 2018 Spirit of Fiesta and Junior Spirit, along with musical entertainment by guitarist Tony Ybarra and local cover band Area 51.
Westar Associates is a proud member of the Goleta Valley Chamber of Commerce and attended this event as part of their membership package.