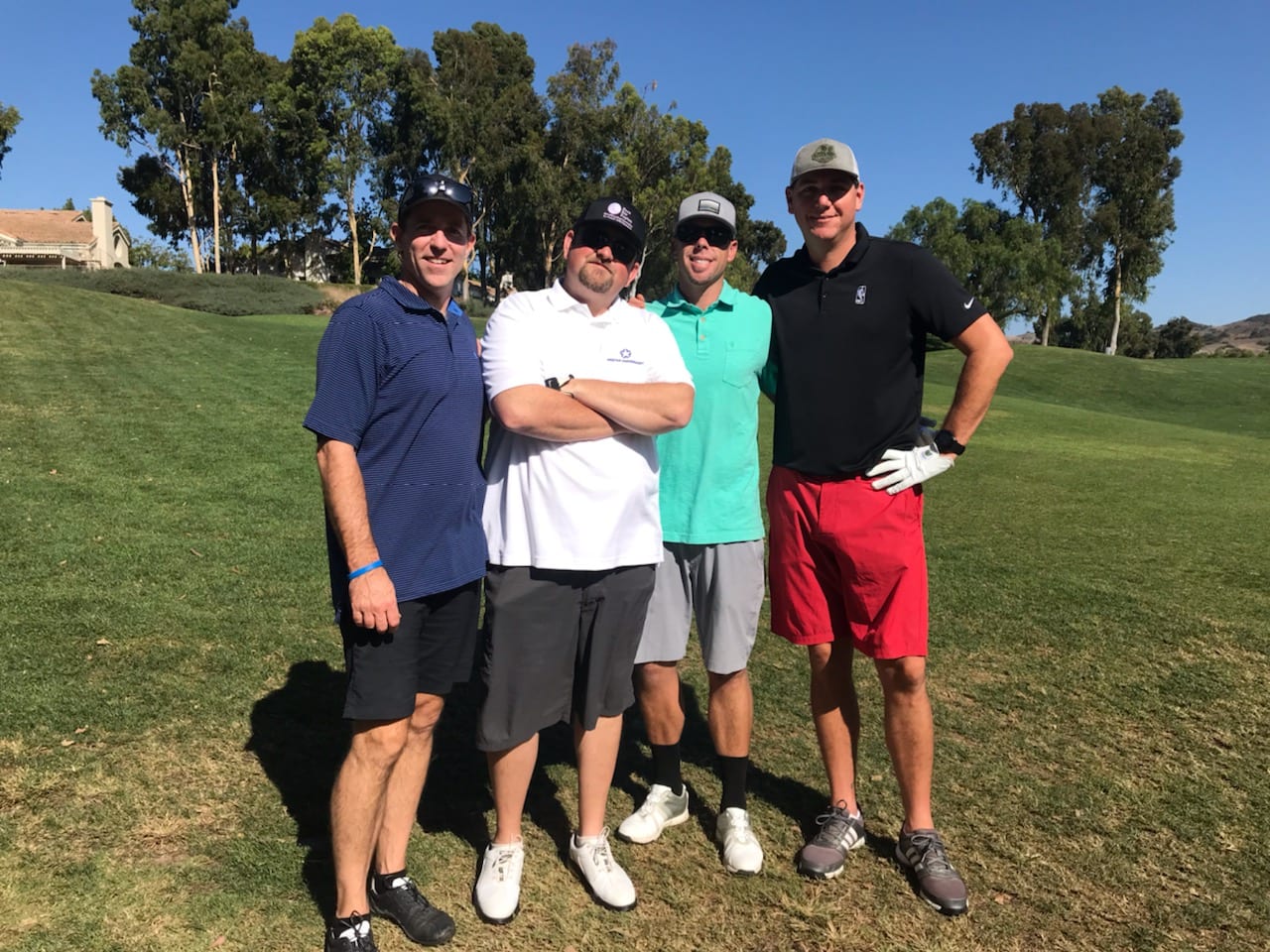 RANCHO SANTA MARGARITA, CA – On Thursday, October 17th representatives of Westar Associates attended the 2nd Annual "Pars for Peyton" Golf Tournament & Dinner Event at the Tijeras Creek Golf Course in Rancho Santa Margarita. All proceeds for the event support the Foundation for Prader-Willis Research (FPWR) and fund critical research for Prader Willi Syndrome (PWS), a rare, non-inherited genetic disorder.
Brent & Renee Snyder, residents of Ladera Ranch, CA, started the annual tournament because their daughter, Peyton, was born with PWS. During her first year of life, Peyton needed a feeding tube and oxygen due to her poor appetite and low muscle tone. Due to advances in research, Peyton has received nightly injections of growth hormones, since she was five years old, to help her to become her normal height, along with increasing her muscle tone and cognition. Peyton receives 600 hours of therapy a year including speech therapy, occupational therapy, physical therapy, and behavioral therapy to help her meet milestones. She eats a strict diet high in good fat and protein while limiting all carbohydrates and sugars. Peyton has a heightened awareness of food, a strong hunger drive, and requires constant supervision.
With the help of funding for FPWR, significant advances can be made to ensure that Peyton and her friends, living with PWS, have access to the best possible treatments and are enabled to live their fullest life possible.
Westar was proud to be a Bronze Sponsor of this event and show support for the Snyder Family and the Foundation for Prader-Willis Research. The day consisted of golf, raffles, a live and silent auction, ball drop, dinner and more, with all proceeds benefiting FPWR
The FPWR is a nonprofit, tax-exempt charitable organization under Section 501(c)(3) of the Internal Revenue Code. TAX ID 31-1763110. Donations are tax-deductible as allowed by law.
Photo: Representatives of Westar Associates participating in the "Pars for Peyton" Golf Tournament. (Pictured left to right: Jud Dutrisac (Chief Operating Officer), Eddie Ollmann (Senior Vice President, Property Management), Peter Bethea (Leasing Manager), and Chris Walton (Vice President of Leasing).