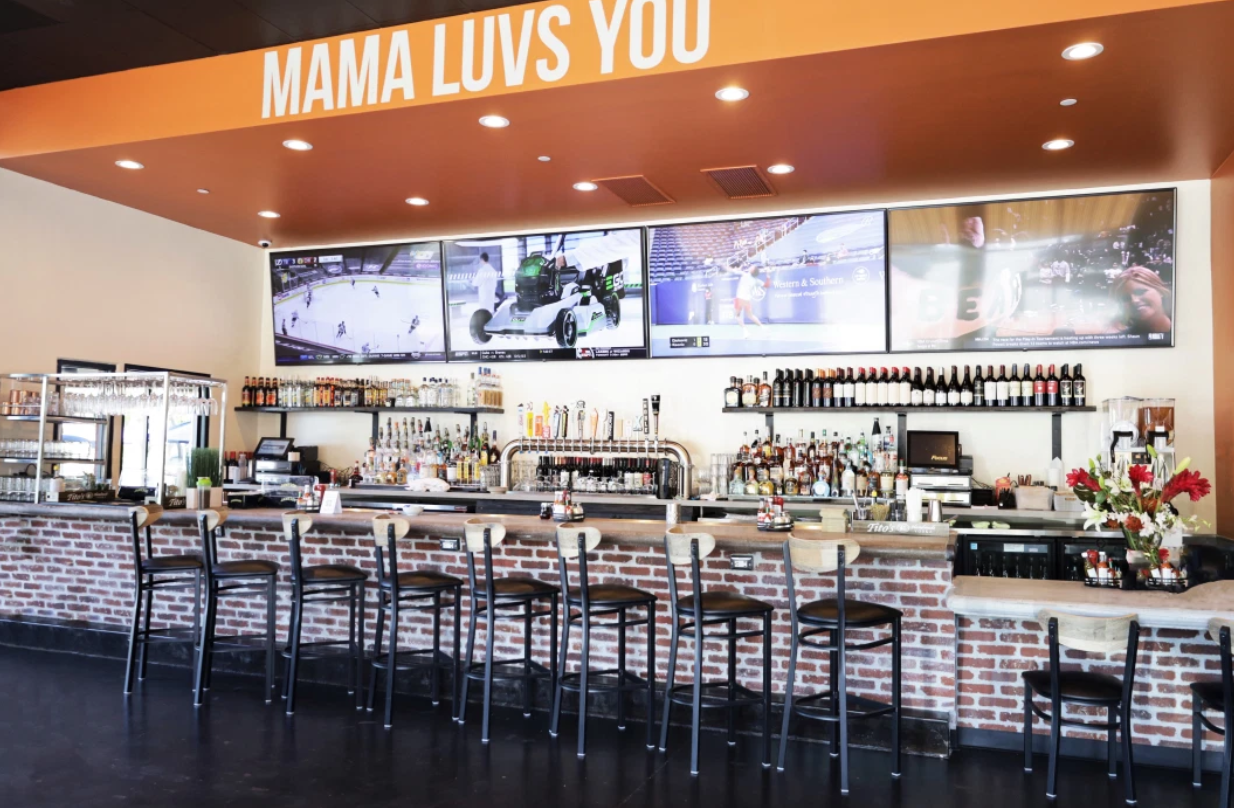 MAY 3, 2021 – Mama's Comfort Food & Cocktails opened a new location in Ladera Ranch at Mercantile West on Friday, April 30.
Menu and prices will be similar to its sister restaurants in Huntington Beach and Los Alamitos and the new 4,000 square-foot space will have a large patio, plenty of big screen TVs and of course, Thrifty ice cream.
"I can't think of a better way to celebrate Mama's 10th anniversary than to be opening a new location in South County," said founder Pete Truxaw, who owns and operates each one with business partner Robert Corrigan.
Mama's offers family-friendly service in a casual atmosphere with a menu of salads, pizzas, burgers, sandwiches and signature dishes including BBQ Pork Ribs, Mama's "Homemade" Meatloaf and Prime New York Steak.
There's a full bar with cocktails, craft beers and wines by the glass and bottle. Happy Hour runs 2-6 p.m. daily. Reservations are only available for parties of eight or more.
The restaurant is also known for dishing up breakfast all day with favorites such as Jeff's Breakfast Bomb sandwich with two eggs, smoked ham, bacon, sausage and American cheese on a King's Hawaiian roll; French Toast with strawberries; Country Fried Prime Rib with gravy and more.
Save room for Thrifty brand ice cream available by the scoop and pint, in milkshakes and to take home.
Mama's had a location on Mariner's Mile in Newport Beach which closed in February after less than two years, but Truxaw continues to open restaurants. He can't wait to see how South County residents take to his menu.
"Ladera Ranch is a great community," he said. "We're excited to be a part of it, and welcome everyone to Mama's."
Find it: 25606 Crown Valley Parkway, Ladera Ranch, 949-889-2600, mamason39.com.