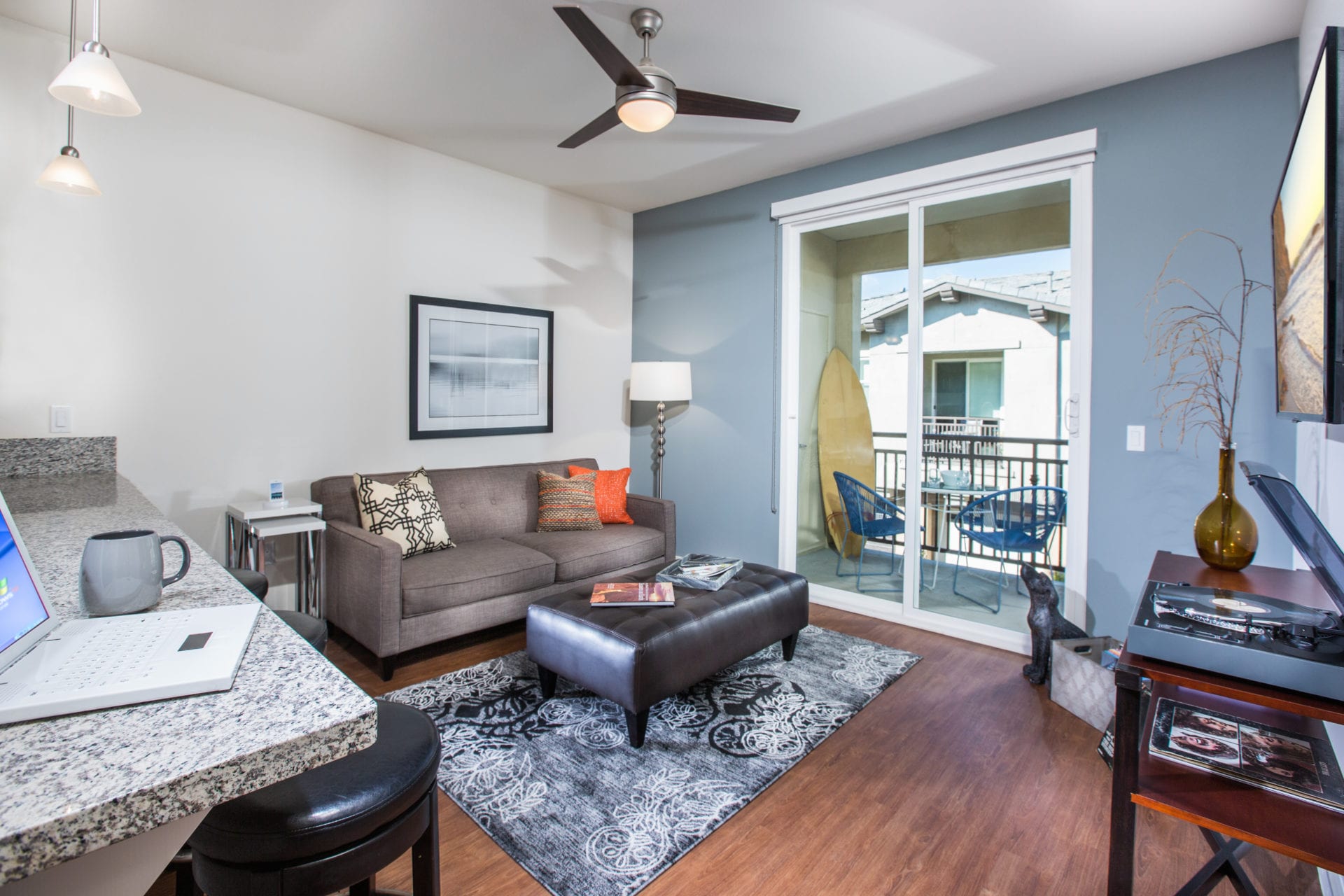 SmartRent provides multifamily technology solutions for everything from smart locks to thermostats to in-home sensors and more.
GOLETA, CA (March 12, 2020) – Westar Associates announced today that SmartRent, a provider of enterprise smart home automation for property managers and renters, has been installed in all apartment units within Hollister Village Apartment Community, located in Goleta, CA. SmartRent creates technology solutions that allows residents to cohesively control and customize temperature, lighting, access, and more, providing a seamless digital experience for renters.
"SmartRent allows residents to conveniently control and monitor all of their smart home devices through one app, whether they are at home, work, or on vacation," says Connor Best, Executive Vice President, Westar Associates. "Incorporating this level of smart home technology in a multifamily community is a first for the South Coast, and we look forward to enhancing resident experiences at Hollister Village Apartment Community through SmartRent's platform."
SmartRent's technology includes a smart home hub that permits users to monitor and adjust smart locks, in-home sensors, and smart plugs, whether they are at home or away, using the SmartRent App. Integrations with other smart home solutions, such as Amazon Echo and Ring, expand resident's smart device customization options in their apartment via one intuitive interface. For example, residents can streamline their daily routine by setting a "scene": turning on lights, playing music, lowering shades, and changing the temperature all with a tap. And, when residents are away, they can grant visitors entry by providing special access credentials for their guests.    
"We've seen first-hand how SmartRent installations positively impact multifamily residences," said Lucas Haldeman, CEO of SmartRent. "Renters have largely been excluded from the emergence of smart home technology. But through SmartRent's platform, multifamily residences can now enjoy better, more connected and protected assets that effectively cater to the on-demand economy."
SmartRent can also identify a variety of routine issues and emergencies, and send alerts so they can be immediately addressed, preventing catastrophes. Monitoring real-time and ongoing environmental factors, including floods and leaks, temperature, humidity, smoke, fire, noise, and air quality allows residents to save energy, cut costs on utilities, minimize loss, and live more comfortably.
Hollister Village Apartment Community is part of Hollister Village, a mixed-use development located on Hollister Avenue and South Glen Annie Road in Goleta. Hollister Village opened in 2015 and consists of a resort-style apartment community and neighborhood shopping center. Westar Associates, the developer of Hollister Village, recently announced in January to have broken ground on the project's final phase, which includes 27 new apartment homes as part of the Hollister Village Apartment Community. The new apartments will consist of one-bedrooms and studios to be completed by the fourth quarter of 2020.
About Hollister Village
Located in Goleta, California, Hollister Village is a mixed-use development comprised of a resort-style apartment community and a neighborhood shopping center. Hollister Village Apartment Community is currently home to 266 apartments, offering one, two, and three bedroom units. The adjacent shopping center, Hollister Village Plaza, is anchored by Smart & Final Extra! and CVS/pharmacy and includes a wide-variety of national, regional, and local businesses. For more information, please visit hollistervillage.com. 
About SmartRent
Founded in 2017, SmartRent is an enterprise smart home automation platform company for property managers and renters. The SmartRent solution is designed to provide property managers with seamless visibility and control over all their assets while delivering additional revenue opportunities through all-in-one home control offerings for residents. For more information please visit smartrent.com.