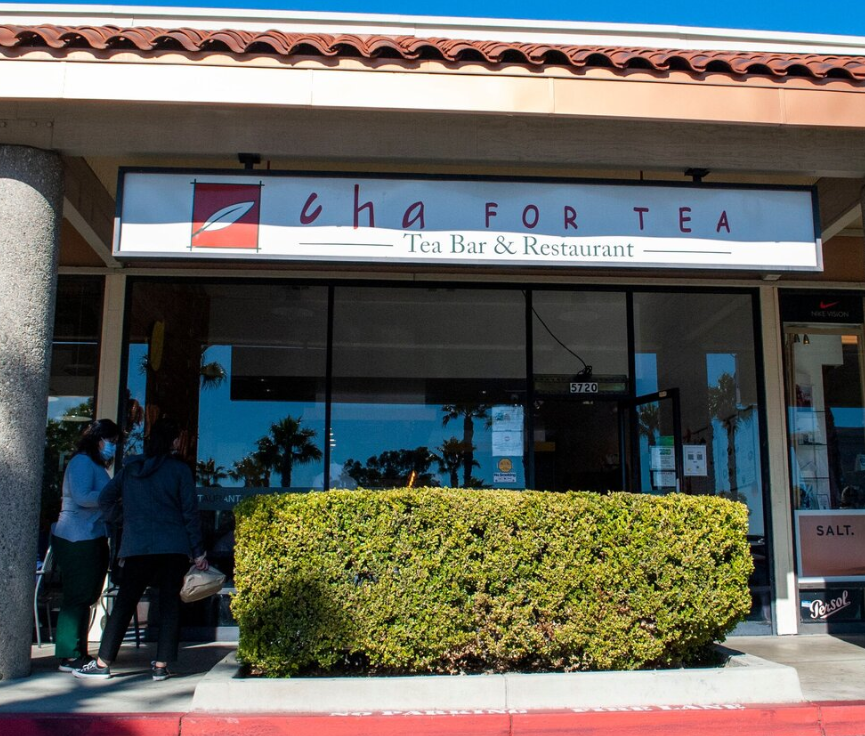 LONG BEACH, CA – Bixby Village Plaza is a small shopping center that sits just blocks from Long Beach State's upper campus. Nestled in the unique corner of 7th Street and Pacific Coast Highway, the collection of stores includes a Target and CVS, but it is the wide variety of restaurants that provide the real treat.  The shopping center is home to 12 different restaurants that include an ice cream shop, a café and a sushi restaurant. These restaurants represent cuisines from all over the world and provide a punch of flavor and culture in an unassuming package. The next time you are looking for lunch while on campus, make the two-block walk over to Bixby Village Plaza and discover an explosion of flavors and cuisines that are sure to impress.
"Hollister Village Plaza is a key component to our Hollister Village mixed-use project and an exciting addition to the city of Goleta," said Jud Dutrisac, Chief Operating Officer at Westar. "We've created a distinctive neighborhood center where local residents, students and visitors will gather to shop, dine and enjoy convenient services."
Here are my five favorite options for dining in Bixby Village Plaza:
L&L Hawaiian Barbecue
This is not the sauce-covered, pulled-meat barbeque of the American South; this is grilled chicken, thinly sliced beef or shredded pork with a side of rice and macaroni salad. This is the food of the Hawaiian Islands, similar to what you would see at a community potluck of Hawaiian families. The highlight of the L&L menu, and a staple in Hawaiian cuisine, is macaroni salad: a lightly dressed mix of macaroni and shredded carrots that is a thousand times more appetizing than it sounds. The menu at L&L is fairly expansive, ranging from snack-sized pieces of meat on rice called Musubi to ramen-like bowls of noodle soup with various meats and vegetables.  Everything at L&L delivers shockingly good flavor and the value is incredible.
The must tries: BBQ Chicken Plate, BBQ Beef Plate, Chicken Katsu Musubi, Macaroni Salad
Rating: 5 /5. Delicious. Dependable. Affordable.
Uncle Fung Borneo Eatery
Holy cow! The first time you eat here is an experience you won't soon forget. The menu is not huge, but every single item is an absolute hit. Famous for their signature noodle bowls, Uncle Fung brings a unique niche of Asian cuisine from Borneo to Long Beach. The noodles are unlike any other noodle you have tried and come served with meat, veggies and a small bowl of broth on the side. The prices are very reasonable and the portions are sure to fill you up. Outside of their famous noodle bowls, the rest of the menu consists mostly of different preparations of meat served with rice. I have not had a single thing from this menu that has disappointed me. The food is sure to wow you with flavor. You truly can not go wrong at Uncle Fung Borneo Eatery.
The must tries: Hokkian Mee (noodle bowl), Roti Prata, Borneo Rice Plate, Chicken Satay with Peanut Sauce
Rating: 10/5. This place is something special.
East Coast Bagel
The bagel gods shine down upon us. As the son of a New York born bagel enthusiast, I grew up in a house that was always stocked with fresh high-quality bagels. The standards in my house growing up were above the doughy misshapen bagels you find at the local grocery store. East Coast Bagel lives up to the high standards of a lifetime bagel eater. The bagels are very well done, the dough is just the right consistency and weight and there is a nice crisp feel when you bite into it. TheLox Bagel is a classic breakfast for someone who grew up eating bagels, and theLox Bagel at East Coast Bagel does not disappoint. The shop is small and tucked away in the corner of the shopping center, but much like its fellow patrons, it delivers quality food at fair prices. The staff and owners are incredibly friendly, inviting and are willing to help you get the exact order you came in craving. Whether you are looking for a dozen bagels to take home for the week or a bagel sandwich for lunch that day, East Coast Bagel is the spot to be.
The must tries: Lox Bagel, Any type of bagel sandwich you like (they will do a good job)
Rating: 4/5. Good bagels, great service.
Cha for Tea
Perhaps the most popular spot in Bixby Village Plaza, Cha for Tea is known for having some of the best Boba tea in Long Beach and is almost always bustling with customers. The shop cranks out an astonishing variety of drinks and is definitely known for their Boba, but the food at Cha for Tea is also quite good. Highlighted by their crispy chicken, the menu is somewhat small but delivers a good amount of flavor and variety. From sides like sweet potato fries to full on meals consisting of meat, noodles, corn and a small salad, Cha for Tea provides unique flavors that are clearly distinguishable from the more common Asian flavors of a Thai or Chinese restaurant. While it may be the drinks and Boba that draw you to Cha for Tea, it is definitely worth trying some of their food as well.
The must tries: Mango Cooler with Boba, Milk Tea with Boba, Crispy Chicken
Rating: 4.5/5. Busy for a reason, you may want to call in your order. Worth it.
Afters
Bixby Village Plaza's ultimate "for the gram" shop. Afters is a trendy ice cream parlor that is very much the social media star of the small shopping center. Unique ice cream flavors and presentations make the shop an appealing destination for people seeking a different ice cream experience. The crown jewel of Afters menu is the milky bun. This one-of-a-kind dessert consists of a donut-like pastry that is then filled with a scoop of your choice of ice cream for an experience of hot and cold sweetness that you won't soon forget. The milky bun demands to be downed in rapid succession as the ice cream begins to melt and the donut falls apart in your hands. However, the undeniable deliciousness of the treat makes the rapid consumption an easy decision. Afters offers a wide variety of toppings that can be added to a scoop of ice cream or inside a milky bun. The ice cream is creamy and decadent, and the opportunities are endless.
The must tries: THE MILKY BUN!
Rating: 3.5/5. Unique and delicious, but slightly more expensive than most ice cream parlors.
By Felix Zavisubin