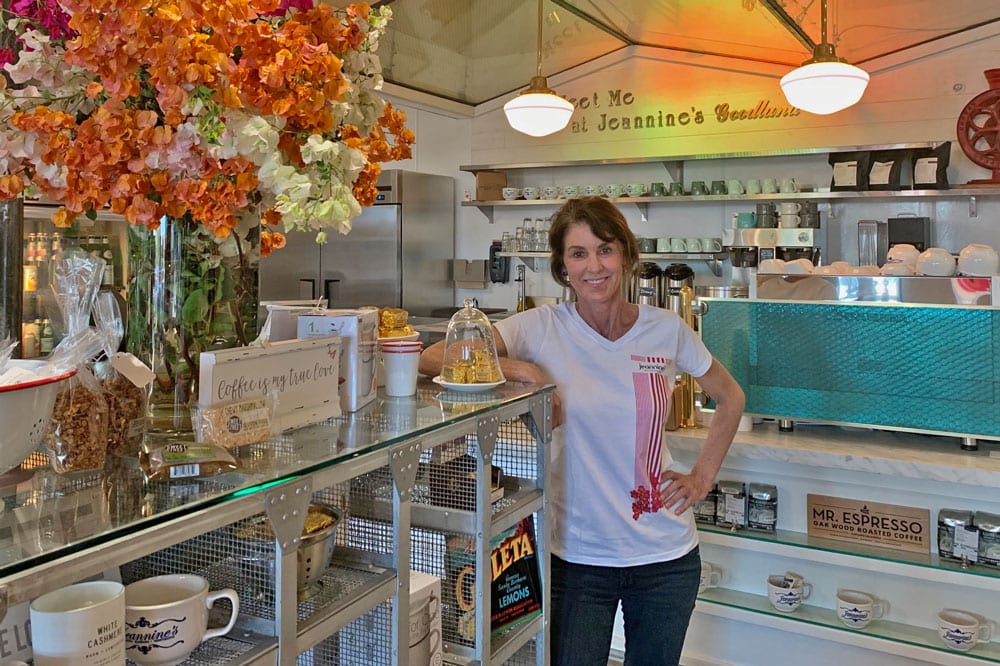 It's a good day for the Goodland. One of Santa Barbara's most-treasured breakfast, bakery and lunch spots has found its way to Goleta.
Jeannine's Restaurant and Bakery has opened at 7060 Hollister Ave., #105, in the Hollister Village Shopping Center. It's in the former location of Dickey's Barbecue and near Supercuts.
Jeannine's has three other locations, two in Santa Barbara and one in Montecito, and is a popular spot for tourists and locals.
For Jeannine's owner, Alison Hardy, it's a coming home of sorts. She lived in Goleta for a while as a child and attended Isla Vista School.
"We're about creating community through food," Hardy told Noozhawk. "Jeannine's is a place where you can take a break from your worries."
Hardy said she is excited about the spot and becoming a place "where a local business can bring everyone together."
The restaurant and bakery are decorated uniquely from the other restaurants, with original glass works and elements from all over.
"We tried to make it fun," Hardy said.
A coffee shop sign came from Portland. Light poles came from Los Angeles. In the middle of the restaurant is a mobile pop-up retail area, where people can sell pottery, jewelry and other items.
The walls are decorated with vintage photos of Hardy, her mother Eleanor, and other members of the family.
The booths are covered bright magenta flowers. She worked with contractor and artist Jaime Garcia to decorate and prepare the building for opening.
"I couldn't have done it without him," she said.
A sign over the counter says: "Meet me at Jeannine's Goodland."
Jeannine's opened five days ago, and business is improving with each day. She said she is impressed with how much Goleta residents care about the Jeannine's brand.
"We love the community a lot," Hardy said. "It means a lot to us."