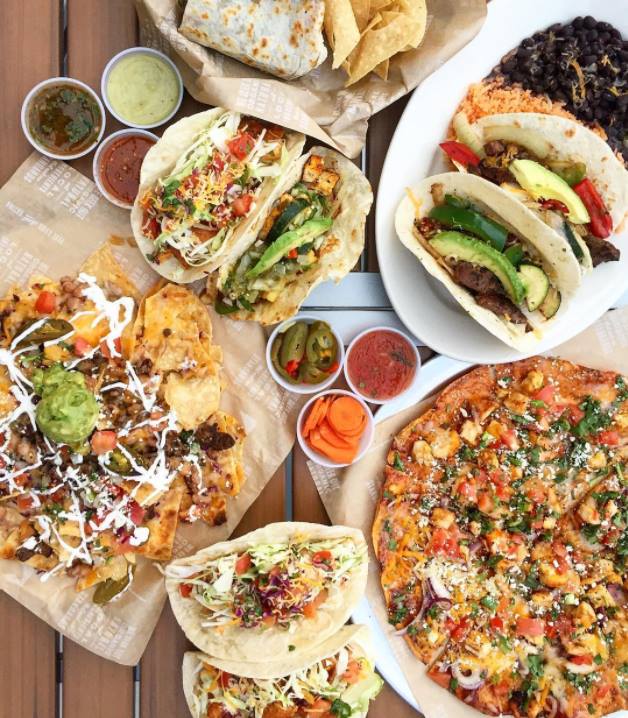 GOLETA, CA – In Goleta, Scott Bayliss is at the other end of the business cycle. He is opening Sharky's Woodfired Mexican Grill in the Hollister Village on Monday.
The company runs dozens of restaurants in California and Bayliss, a franchisee, also owns a Sharky's in the San Fernando Valley.
The fast-casual restaurant offers ordering at the counter and full table staff bring out the food. There's also a community table, outdoor patio area and a TV at the bar.
Sharky's prides itself on the quality of its "clean food," and it uses mostly organic ingredients.
Bayliss also serves wild-caught sustainable fish, and "Power Plates," a paleo-diet-like dish heavy on protein.
"We felt there was a need for this type of food in this area," Bayliss said. "Anywhere by the coast, people tend to eat healthy. This food is healthy."
Located at a prominent corner in Hollister Village, at 7060 Hollister Ave., Suite 106, Bayliss said the spot is ideal because of the presence of established families in Goleta and a steady stream of college students who live near UC Santa Barbara.
He has hired about 40 people to jumpstart the restaurant, including bringing his store and kitchen managers over from the Chatsworth restaurant.
"We feel the timing is right for this retail center," Bayliss said. "We're happy to have the opportunity to be here in Goleta."
He said there's ample vehicle and pedestrian traffic from people driving to the Camino Real Marketplace shopping center across the street to the tech workers on Hollister Avenue looking for lunch options. In the Hollister Village, he said, Smart & Final and PetSmart are ideal anchors for the shopping center.
If the restaurant is successful, there could be more to come.
"We want to get territory rights," he said. "We might want to open a restaurant in Santa Barbara."
The restaurant will officially open at 11 a.m. Monday.